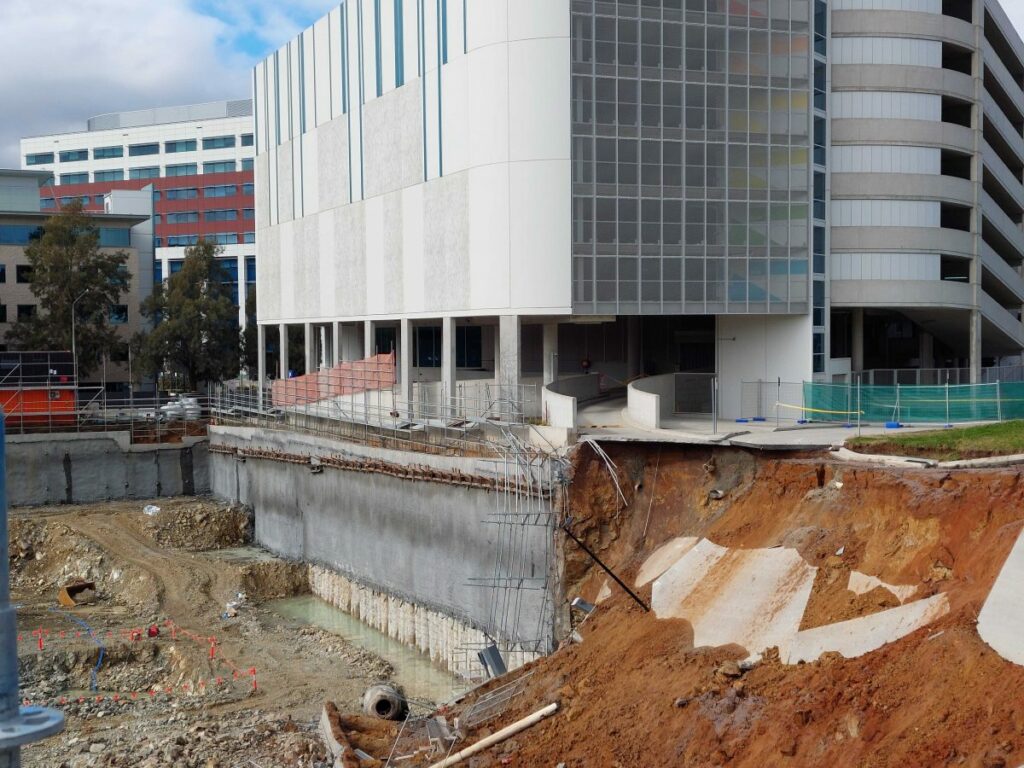 Earlier this year in August on a construction site in Canberra, hundreds of tonnes of earth, concrete and scaffolding collapsed into the excavation pit on site, prompting the ACT Government to ask all builders to 'double-check' their work.
Builders were told to be more proactive in their safety precautions and ensure regular site inspections, especially when building around high-risk systems like pipes and drains.
20 metres below the site, large parts of the car park road and retaining wall had collapsed into the trench which would underpin the multi-million dollar commercial and residential development.
It was not long before police and firefighters were at the scene to evacuate the remaining workers and anyone near the area, roping off the hazardous area, including surrounding car parks at the complex.
There were no injuries, although WorkSafe ACT imposed a non-disturbance notice on the site while investigations take place to examine what caused the structural collapse and if this would affect adjacent car parks.
An email was sent out shortly after to the ACT Construction Occupations Registrar that warned: "all builders" of the impact of recent wet weather conditions on earthworks sites.
The email read, "The recent heavy rainfall events have led to situations on building sites where the ground has become supersaturated leading to destabilisation and potential failure of temporary earthworks and retaining walls, especially in basement construction."
This follows a particular rainfall event that saw a month's worth of rain cover the area in less than two days, likely causing the slide.
The email continues, "As it is likely that similar wet weather will continue in the near future, the registrar requests that all builders ensure the stability of their works, including temporary earthworks, retaining walls and basement construction."
To prevent such accidents greater care could be taken to monitor early signs of earth movement. Kurloo detects movement in buildings, built structures and ground surfaces with millimetre precision providing 24-hour risk management. With Kurloo you can provide peace of mind to yourself, your clients and your workers and detect early signs of ground movement to prevent accidents like this.
Be proactive and consider Kurloo for your site's safety.